Shopping Basket
Your Basket is Empty
There was an error with PayPal
Click here to try again
Thank you for your business!
You should receive an order confirmation from Paypal shortly.
Exit Shopping Basket
| | |
| --- | --- |
| Posted on 31 October, 2012 at 19:00 | |
I was fortunate to be able to represent my school as a delegate of the ACSA 2012 Curriculum Symposium in Adelaide this week and learn of how other schools across the country are implementing the National Curriculum. I'm taken back by the dominance of the new curriculum by schools in South Australia, Melbourne and Tasmania. I have learned that it is so much more than simply modifying what we, educators are teaching and encompasses new ways of thinking and new pedagogies to form and be implemented within our classrooms. Moreover, our classrooms are no longer in the formation of a room with tables and chairs positioned to face a whiteboard of some sort, but now consisting of virtual classrooms that accommodate a generation of global citizens who are diverse and multi skilled. We are now considering the rights of Humans and how we need to provide this to our students, not just from Kindergarten to Year 12, but through life. That is, from birth til a person decides to stop learning. We are discussing a persons right to shelter, food, education, freedom, flexibility and more. Papers of Nobel Prize Winners Sen and Osborne as well as Nussbaum were discussed to justify the rationale for creating this new educational initiative.
We discussed issues of how to engage students with other cultures and the worlds major issues. Being able to do this so any student within Australia is developing the same skill at the same time is critical and well understood by all. The Melbourne Declaration appeared to be revisited by all that have already implemented the National Curriculum and each presented Case Study all discussed the flexibility of the National Curriculum and appeared to select only 1 General Capability for their school to concentrate on. All focused on the students and re-enforced that students need to be global citizens (as well as a digital citizen). This is certainly possible but there are questions that surrounds the premise of this conceptual framework. How do we successfully implement a cross KLA program that embeds all specific capabilities? How do we teach a student who is in year 10 but has the learning ability of a student in year 4? How do we report and assess on this without increasing the workload of teachers whilst providing a succinct account of a students' progress that parents will understand? How long do we have to get this project right in our school? Do we need key personnel to run this program at a HT/HAT level? Do schools require a budget to embed this? When will the final National Curriculum be ready by and when do schools need to have this embedded in their own programs? How flexible can we be? How do we, as a school, report back to an agency of our progress and which benchmarks do we need to achieve? Can we implement whole school programs or is it limited to specific KLA's?
Although, this conceptually is possible and necessary, there are certainly areas which require further assessment, discussion and elaboration. After all, teachers and educators all over Australia will do whatever it takes. We just require a solid platform to work from.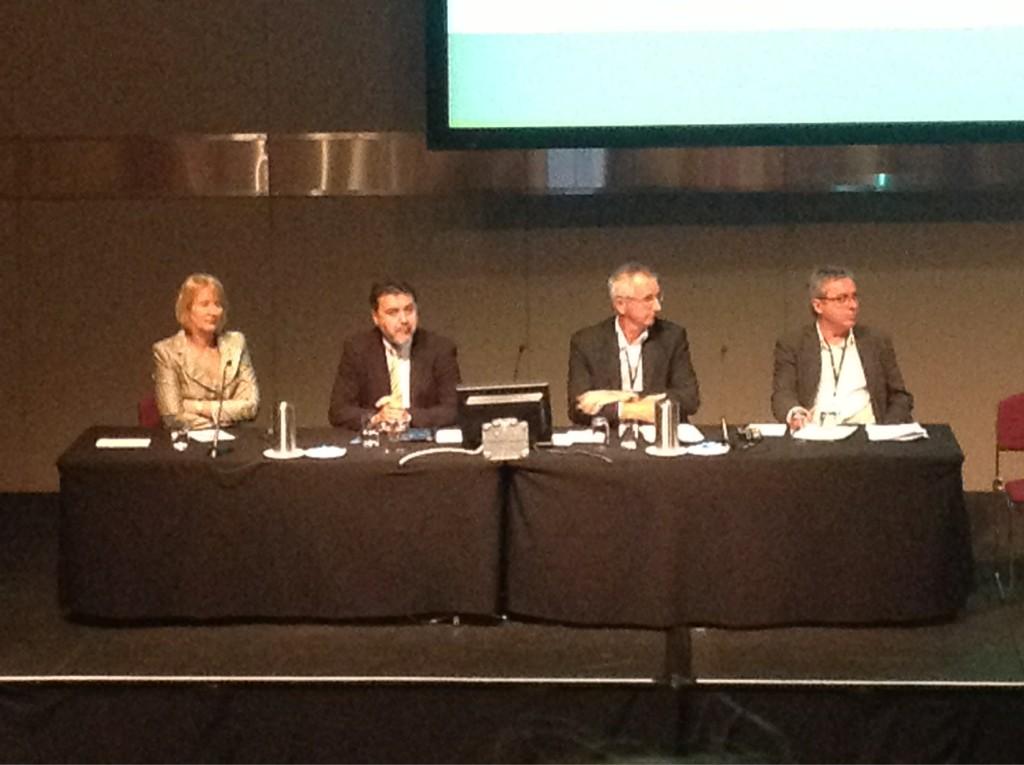 0

/